2018 Ford Superduty vs 2017 Ford Superduty | Ogden Utah
View Inventory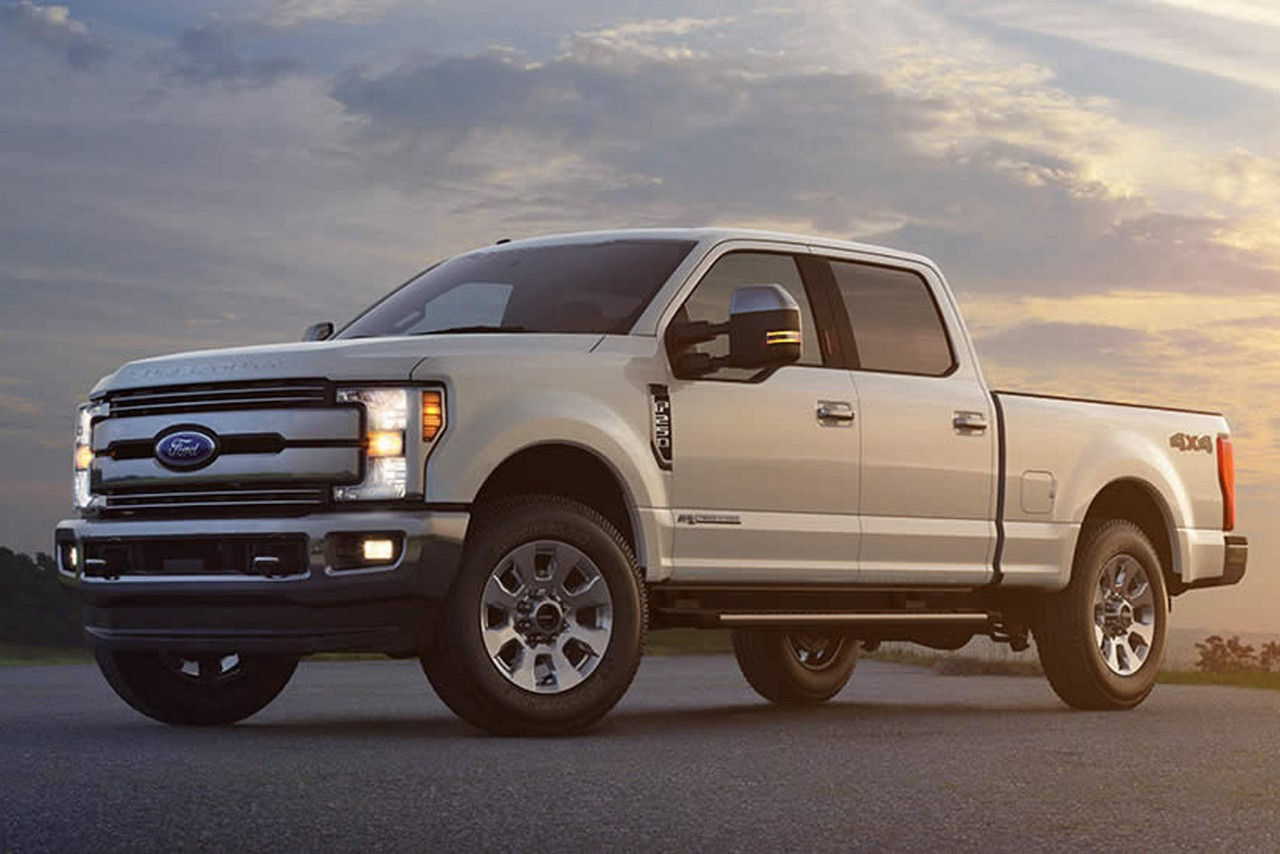 Model Overview
When you are in the market to purchase a heavy-duty truck that will work as hard as you do, the Superduty from Ford is an undeniable top choice to consider. Drivers in Ogden Utah and beyond have been able to purchase this powerful truck model since 1999. The Superduty is currently in the fourth generation. While the 2018 Ford Superduty differs from the 2017 model in only a few distinctive ways, you may find that the new truck model is a preferred option because of these few updates. At Westland Ford serving Ogden Salt Lake City Layton Bountiful, you can test drive different powertrain configurations and compare models from both years to determine which new truck is most ideal for your needs.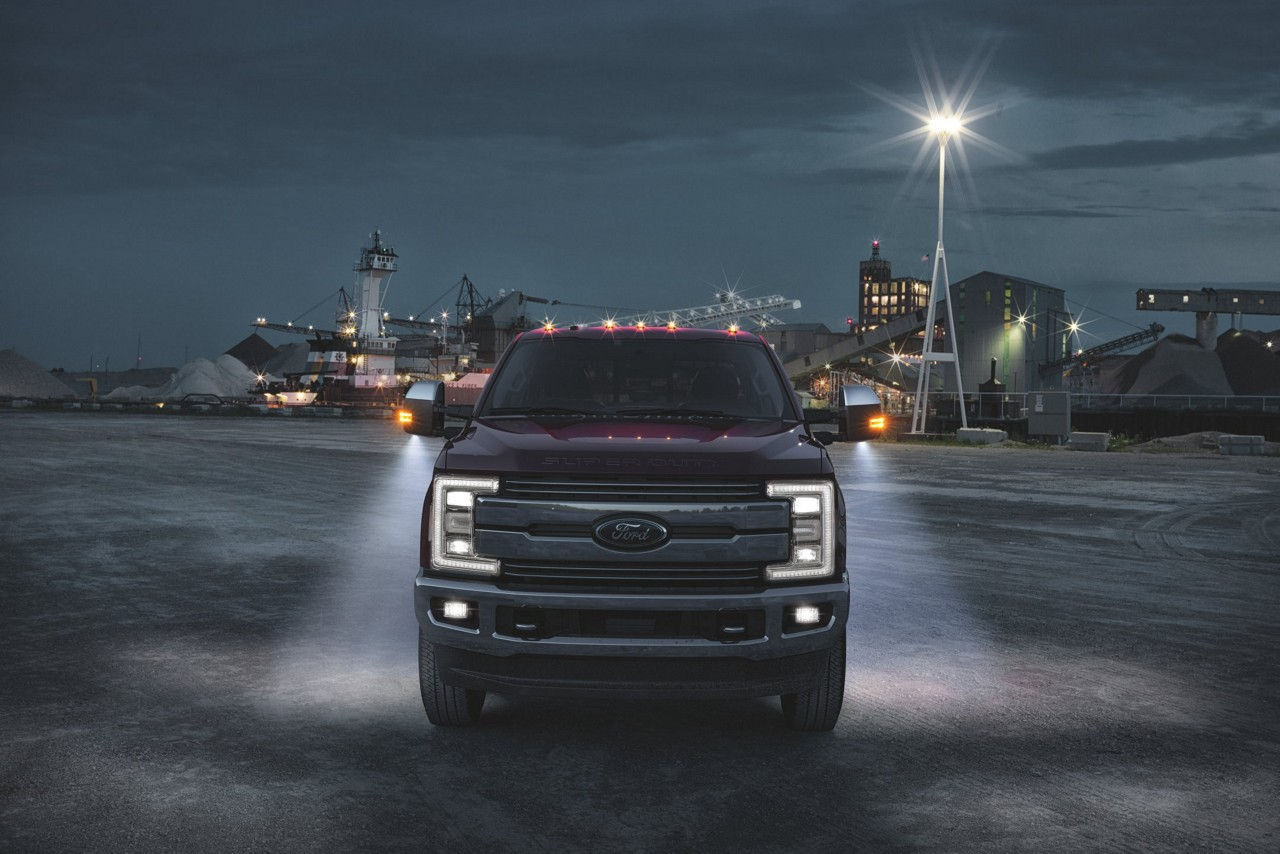 A Functional, Rugged Exterior
As you compare the boldly-designed models between the 2017 and 2018 model years, you will notice that the exterior is unchanged. For both model years, this large truck features a two-bar grille design with a chrome finish. The thickness of the bars paired with the prominent blue oval of the automaker's logo make the grille pop. The front and rear bumpers are also made out of chrome on most trim levels. The large headlights are molded around the thick grille to create more strength to the exterior, and the Superduty name is imprinted on the front of the angular hood.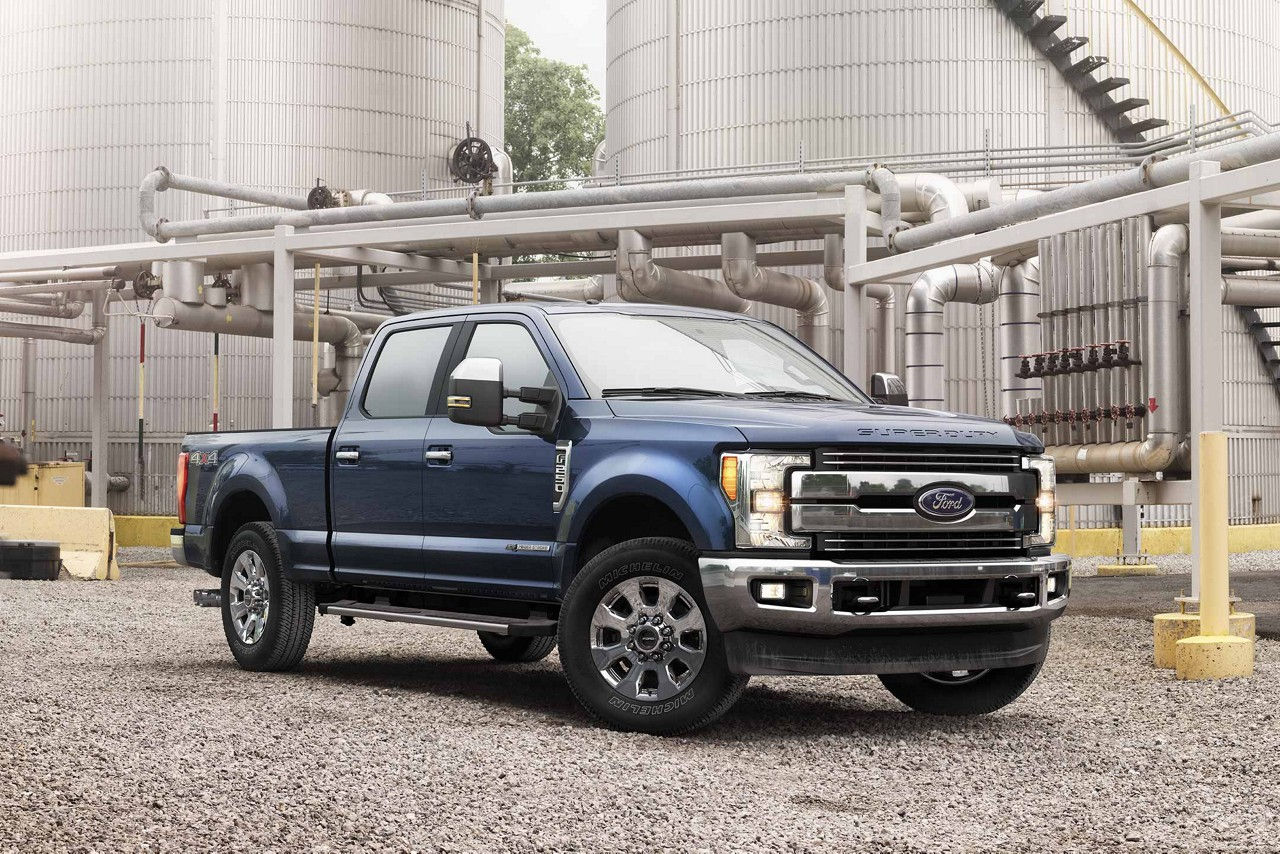 The side view mirrors extend outward from the door to improve visibility, and a step rail makes it easier for drivers and passengers to climb in and out of the cabin. A fender vent package adds customized flair to the side of the truck. If you choose to upgrade the wheels on your new truck, you can choose between 17-inch polished aluminum wheels, 18-inch silver-painted cast aluminum wheels with a sparkling element and 19.5-inch forged aluminum wheels. For most trim levels for the 2017 Ford Superduty and for the 2018 model, you can choose between up to ten exterior color options.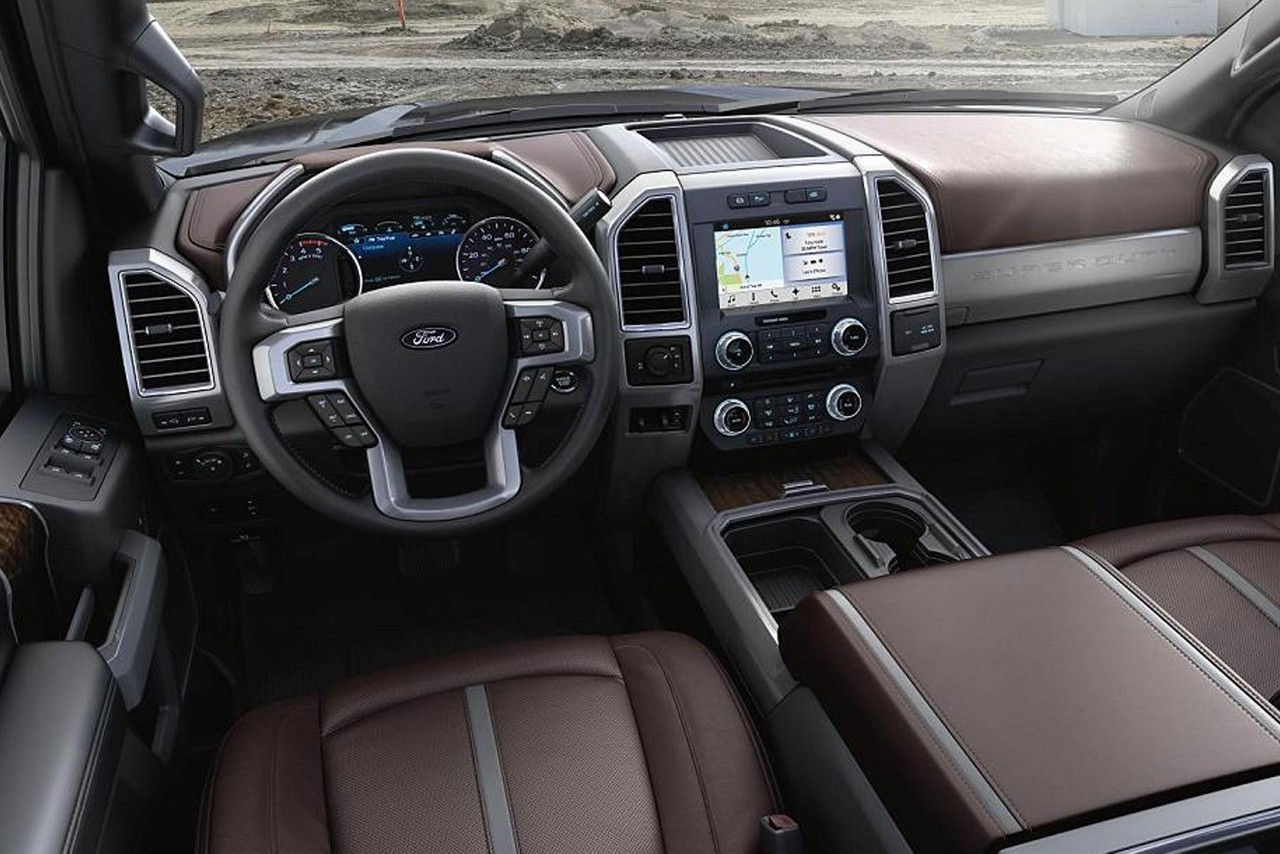 A High-Tech and Luxurious Interior
While the exterior design and the powertrain options for all five trim levels make the Superduty a rugged, dependable and hardworking truck, drivers and passengers inside the cab will feel pampered and relaxed cruising around in Ogden Utah and surrounding areas. As you compare models between the 2017 and 2018 options, you will find that there are between two and four interior color options depending on the trim level that you select. In addition, all models come with either cloth or vinyl seats and manual front seat adjustments as standard equipment. In your 2018 Ford Superduty model as well as in the 2017 model, the truck's interior is loaded with both high-tech and pampering features. For example, the rearview camera is equipped with trailering assistance technology. The SYNC 3 voice-activated infotainment feature is linked to Android Auto and Apple CarPlay. Ford Pass makes it easy to unlock or lock your doors remotely, to find a parking space and more.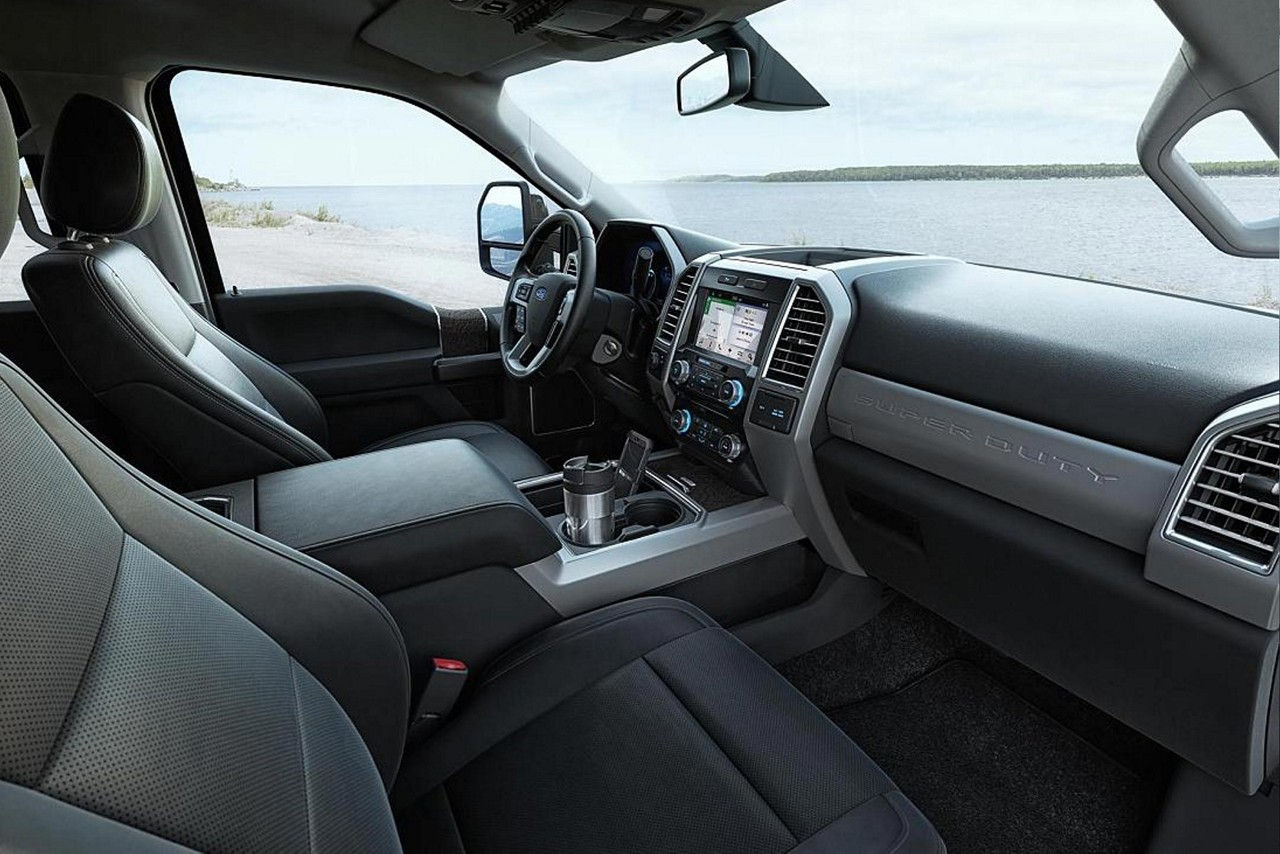 Dependable and Functional Powertrain Options
Whether you are thinking about buying the 2017 Ford Superduty or the more advanced 2018 model, you may love the fact that both model years have a dependable powertrain that is capable of towing up to 8,500 pounds. During your test drive visit at Westland Ford serving Ogden Salt Lake City Latyon Bountiful, you are able to get behind the wheel of multiple trucks to compare performance and power functionality of different engine options. One engine option is the V8, 6.2-liter gas engine that has the incredible advantage of offering best-in-class torque for 2018.The other primary engine option is a 6.7-liter, V8 turbo diesel with Powerflow technology to boost performance and power. This diesel engine provides drivers in Ogden Utah and beyond with 935 foot-pounds of torque paired with best-in-class horsepower of 450. If you are looking for differences between the 2017 and 2018 model years, be aware that this diesel engine has been updated for 2018. A lighter body weight has improved performance capabilities for both model years. The new diesel exhaust braking function assists with controlling the vehicle, such as by promoting safe, effective hill descent.
Thoughtful Safety Features
When you take the time to compare models and to pick out the right truck, you want your vehicle to perform well and to keep you and your passengers safe on the road. In the 2017 Ford Superduty and in the 2018 truck model, the truck has many common safety features as well as several more advanced features for enhanced security on the road. Some of the safety features include adaptive cruise control and brake support with the collision mitigation feature. In addition to focusing your attention on these more advanced safety features, remember that the Superduty also has exceptional standard safety features. These features include stability and traction control, a post-collision safety feature, engine immobilization, tire pressure monitoring, child seat anchors, airbags, ventilated front disc brakes, solid rear disc brakes and multiple other safety features.
While you may have already decided that the Ford Superduty is the right truck for you to buy, you may be struggling to decide between the 2017 and 2018 Ford Superduty. Both are seemingly similar in many ways, but the 2018 is an advantageous pick for many drivers. Head to Westland Ford serving Ogden Salt Lake City Layton Bountiful to learn more about both model years and to dig deeper into standard and optional equipment for both trim levels.