Ogden UT | Why Buy 2018 Ford Super Duty
View Inventory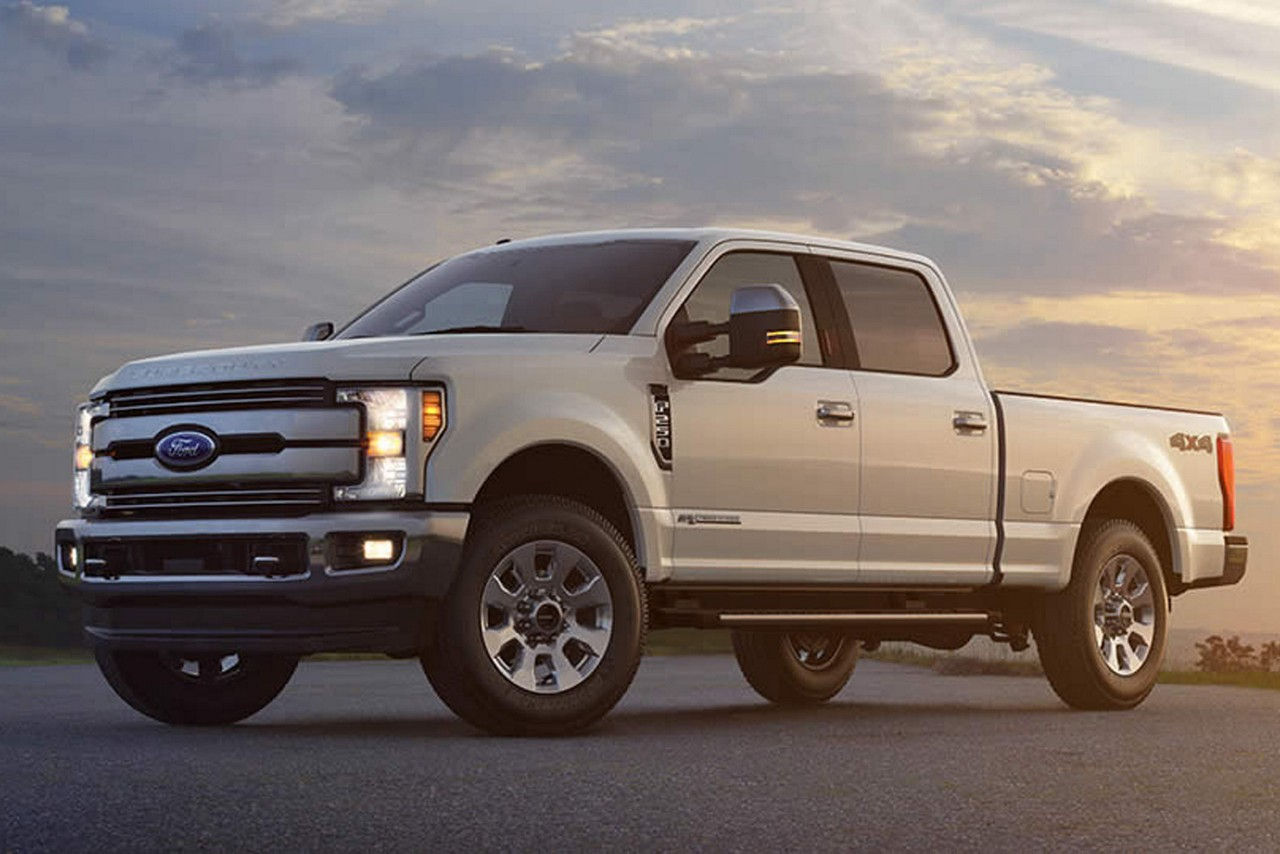 Why Buy 2018 Ford Super Duty
If you are looking for a heavy-duty hauling machine that offers an abundance of premium features, check out the new Super Duty. It's one of the most capable trucks to ever hit the market. You'll love this pickup's class-leading towing abilities and responsive driving dynamics. While all of the available trims bring a lot to the table, the all-new Limited trim delivers an especially luxurious driving experience. Your local Ogden truck dealer urges you come out to take a test drive. Keep reading to find out more details about this hardworking pickup truck.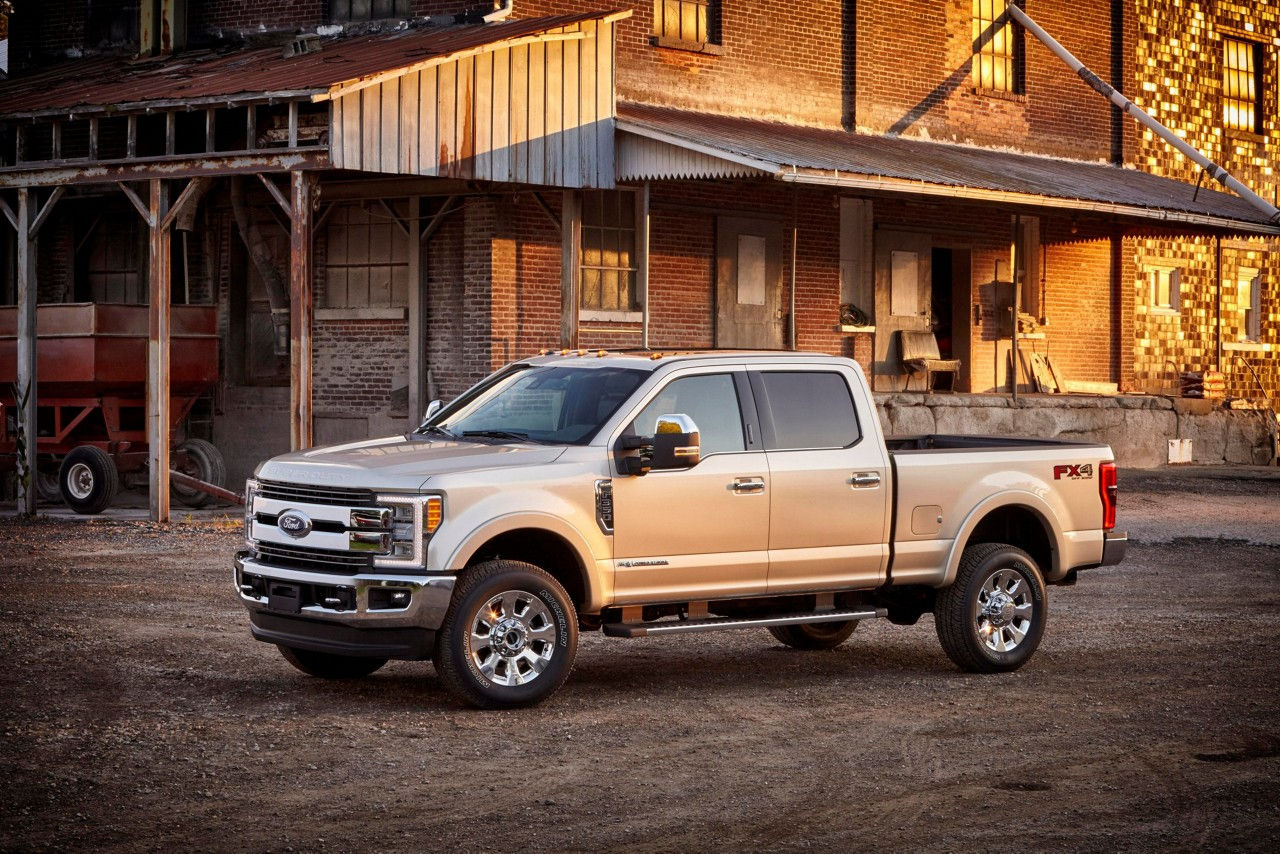 Exterior - Why Buy the Ford Super Duty
When you see this new pickup in person, expect to be amazed by its bold appearance. It's certainly among the most stylish trucks in Ogden Utah. Don't be surprised if your friends become a bit jealous. A powerful twin-bar grille and modern C-shaped headlights help separate it from the competition. You will also notice this pickup's muscular build. Not only do the available power-folding running boards look cool, but they also enable you and your passengers to easily step aboard. Several styling enhancements are offered. While the upgraded rims bolster the pickup's commanding road presence, special exterior trim enables you to stand further apart from the crowd. Some of the dynamic paint finishes include Shadow Black, Magnetic, Ruby Red, and White Platinum. As always, Westland Ford will have all of the exciting trims on display. Be one of the first people to come take a tour!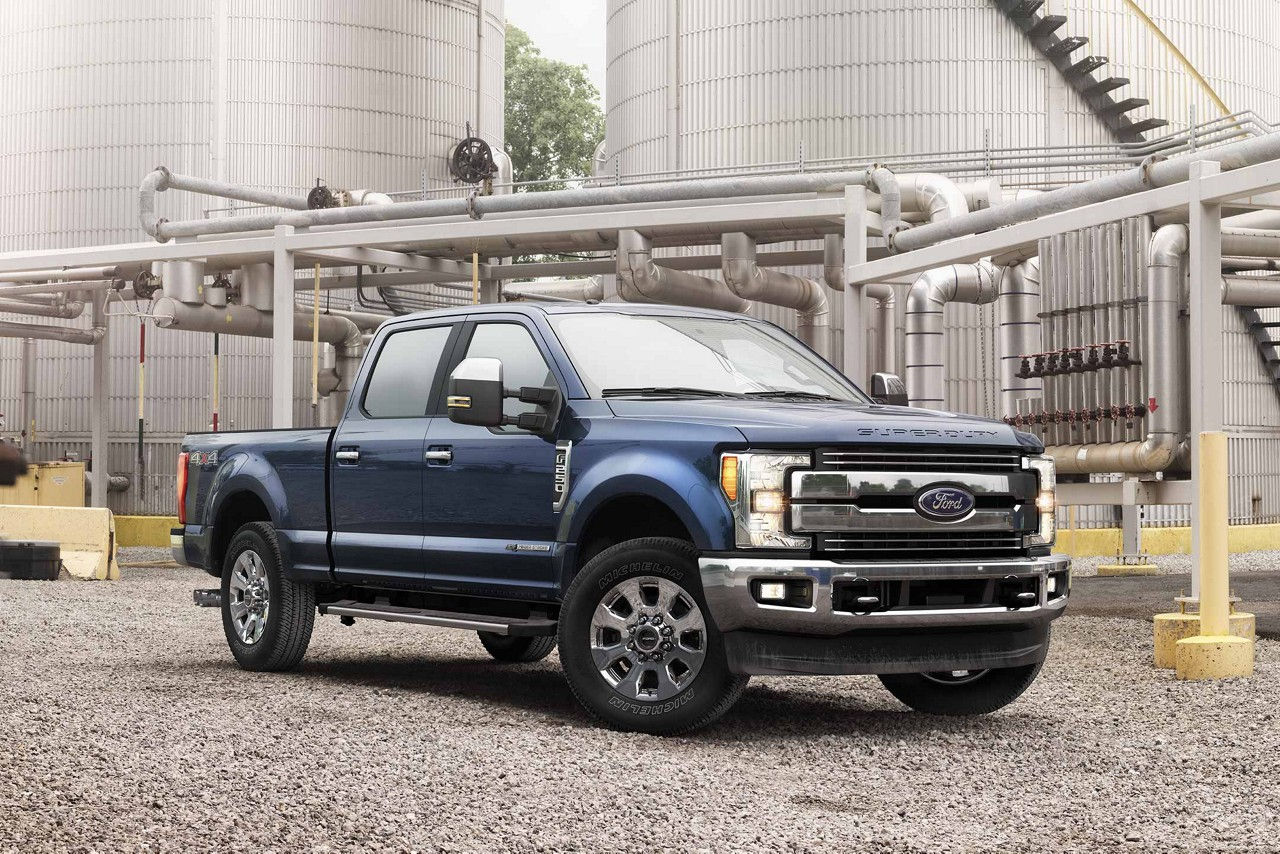 Interior - Why Buy 2018 Ford Super Duty - Request Interior Information
On the inside, this new 2018 Ford pickup looks spectacular. Most importantly, you can look forward to experiencing a high level of comfort. Whether you are cruising around Ogden Utah or taking a long road trip, you will be able to relax. Even extremely tall drivers will be able to easily fit behind the wheel. If you hold the responsibility of hauling around your family or a work crew, the double cab's roomy backseat will definitely make their journey a lot more satisfying. Although even the base model has a premium feel, plenty of luxurious upgrades are available. Massaging seats enable you to truly unwind while on the road.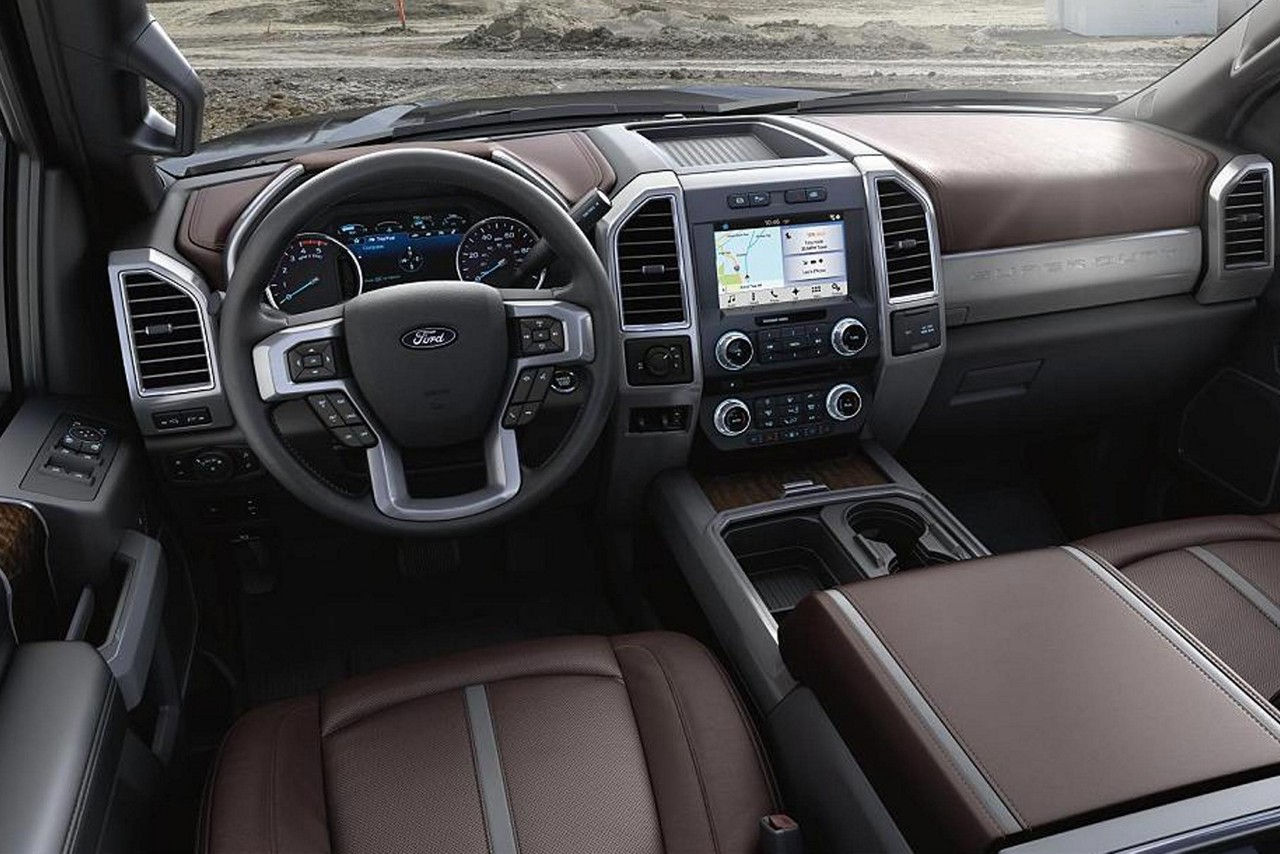 Or course, you can't forget about this pickup's extensive list of available high-tech goodies. Featuring a high-resolution touch screen, the intuitive Sync 3 infotainment system now comes standard with Apple CarPlay and Android Auto. Meanwhile, an 8.0-inch driver display enables you to easily access critical information on the road. To learn more about all of the available upgrades, be sure to contact Westland Ford! You can always count on your trusted Ogden truck dealer to provide an unmatched shopping experience.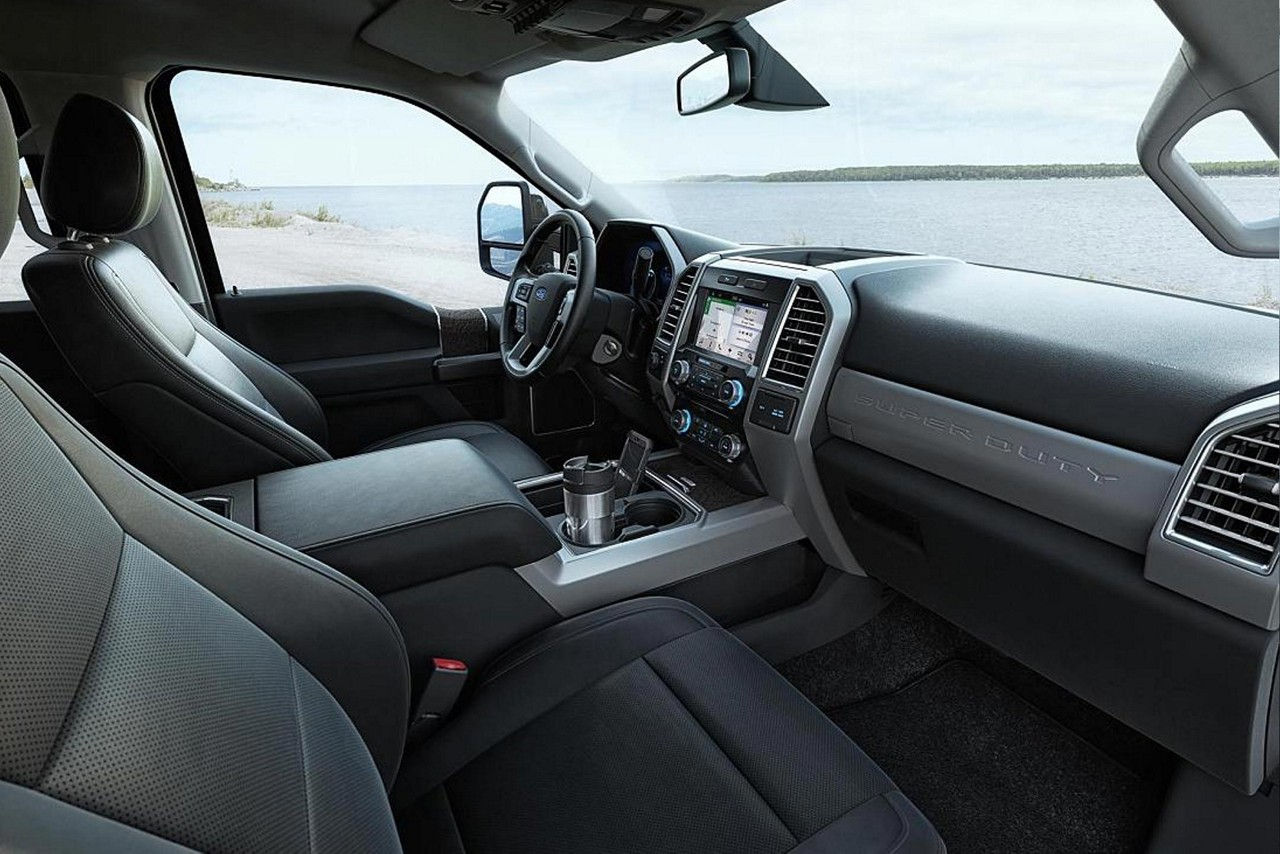 Mechanical / Powertrain - Request More Information
In contrast to all of its key competitors, this heavy-duty pickup features an all-aluminum body. The extra weight savings help enhance fuel efficiency and make this truck feel far more responsive on the road. Ride comfort is yet another strong point for the 2018 model. An updated suspension enables you to experience the smoothest possible ride on all types of pavement. Meanwhile, an optional variable-ratio steering system takes your driving experience to the next level. It makes the pickup easier to maneuver on the road and in tight parking areas. While a rear-wheel-drive setup comes standard, the optional 4WD package enables you to maintain the optimum traction in the snow and mud. Your local Ogden truck dealer gives you two formidable engines to choose from. The base 6.2-liter, V8 engine pumps out a brawny 385 horsepower and 430 pound-feet of torque. It is more than capable of pulling a heavy load. You also have access to the mighty Powerstroke diesel engine, which develops a monstrous 440 horsepower and 925 pound-feet of torque. When called upon, the diesel-powered model can effortlessly tow up to 32,000 pounds.
Safety - Why Get with Safety Features
This powerfully built truck is engineered with a high-strength steel frame. It provides a top-notch measure of impact protection. You also have a number of cutting-edge technologies at your disposal. An exclusive Ultimate Trailer Tow Camera system takes the stress out of pulling big loads. While the available forward collision warning system makes you aware of a potential crash, blind-spot monitoring allows you to effortlessly change lanes. Contact Westland Ford for more information on the available safety innovations.
Request Super Duty Information, Quotes or Specials
Don't miss out on available specials in Ogden Utah! To obtain a quote for the new 2018 Ford Super Duty, simply go online to the dealership's convenient website.
Find out why you should get a 2018 Ford Super Duty! Contact your local dealer to schedule a test drive today.