Review 2019 Ford Ranger Ogden Utah
View Inventory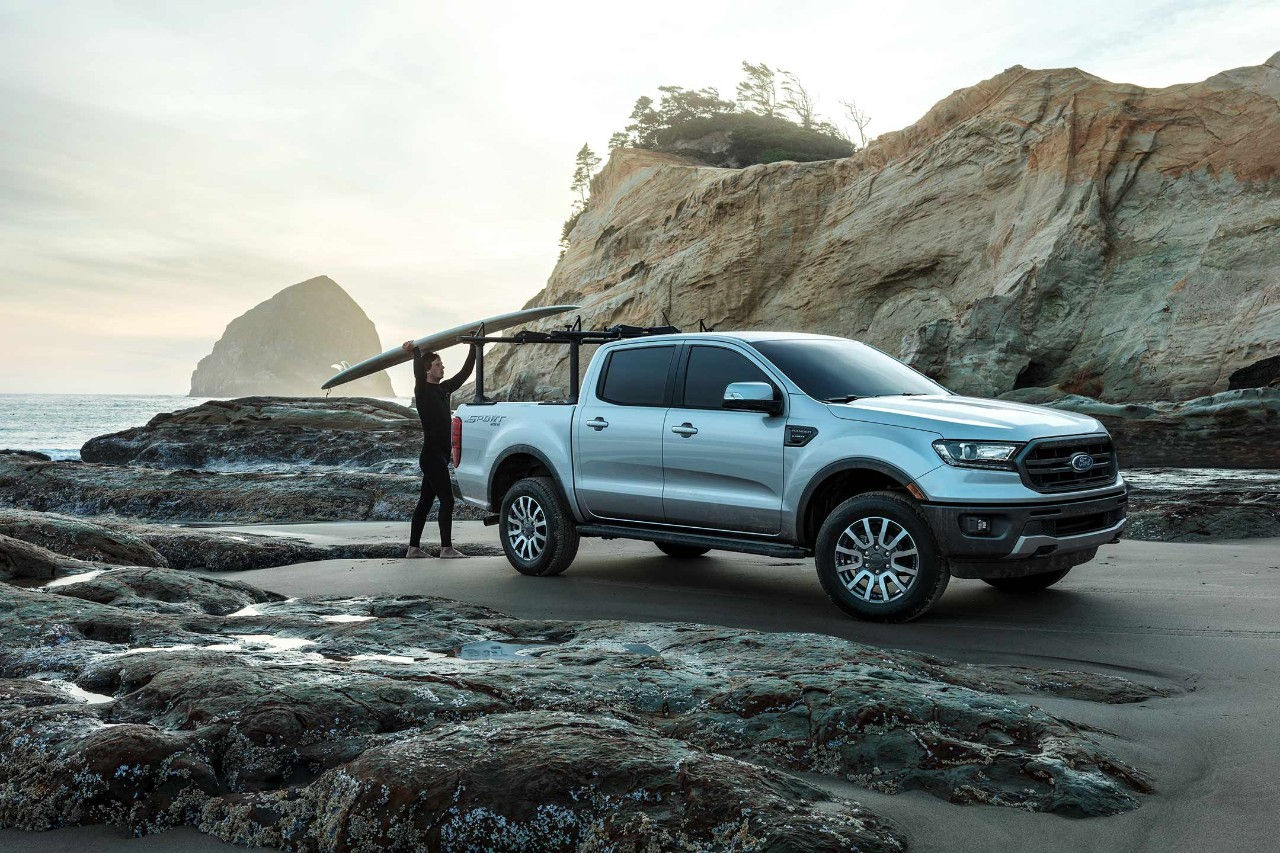 Vehicle Overview
The 2019 Ford Ranger is a mid-size pickup truck that's available in three trims. Under the hood, this vehicle has the EcoBoost engine and a 10-speed automatic transmission. Some of the Ranger's class-leading features include the Trail Control and Terrain Management System. Westland Ford invites customers in the Salt Lake City and Ogden areas to explore this pickup truck that makes a solid return to the American marketplace.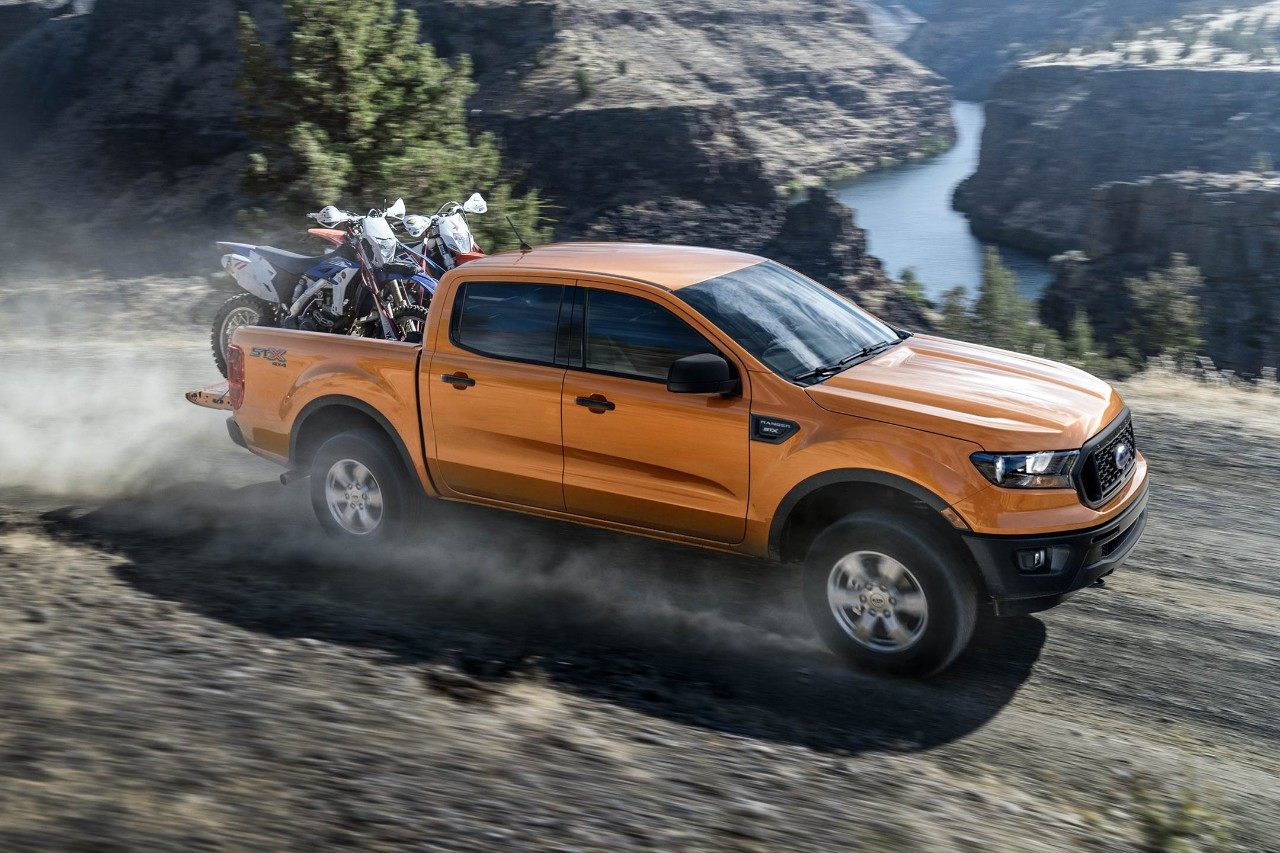 Exterior
Some of the eye-catching paint options that are available for the 2019 Ranger include Saber, Hot Red Pepper and Lightning Blue. This durable pickup truck can be customized in other colors that are suitable for rugged terrains. Absolute Black and Magnetic are the ideal options if you plan on driving on rocks, sand, mud and grass. An auto dealer serving Ogden Layton Salt Lake City Utah offers other premium paint options for this model, such as Ingot Silver and White Platinum. Customers should contact Westland Ford Ogden to learn more about the Ranger's cabin design and bed configurations. Chrome is available for the vehicle's side assist steps, front nose grille and other body parts.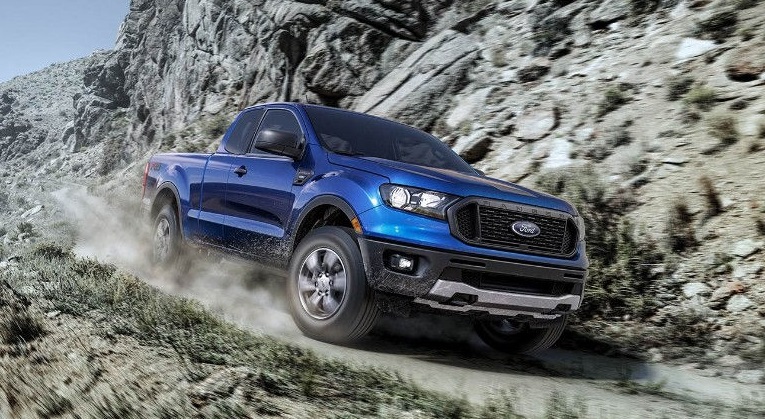 Interior
The 2019 Ranger has a spacious cabin that accommodates up to six people. All digital applications are accessible through the SYNC 3 multimedia system. GPS navigation with colored maps is installed in this signature infotainment platform that has a touch-screen interface. A 4G LTE Wi-Fi network is also included in the SYNC 3 infotainment system. The wireless signals are valid for up to 50 feet away from the vehicle. Apple CarPlay and Android Auto are included in the SYNC 3 portal. A Ford Ogden dealership can also provide a review on the Ranger's entertainment options that include SiriusXM Satellite Radio.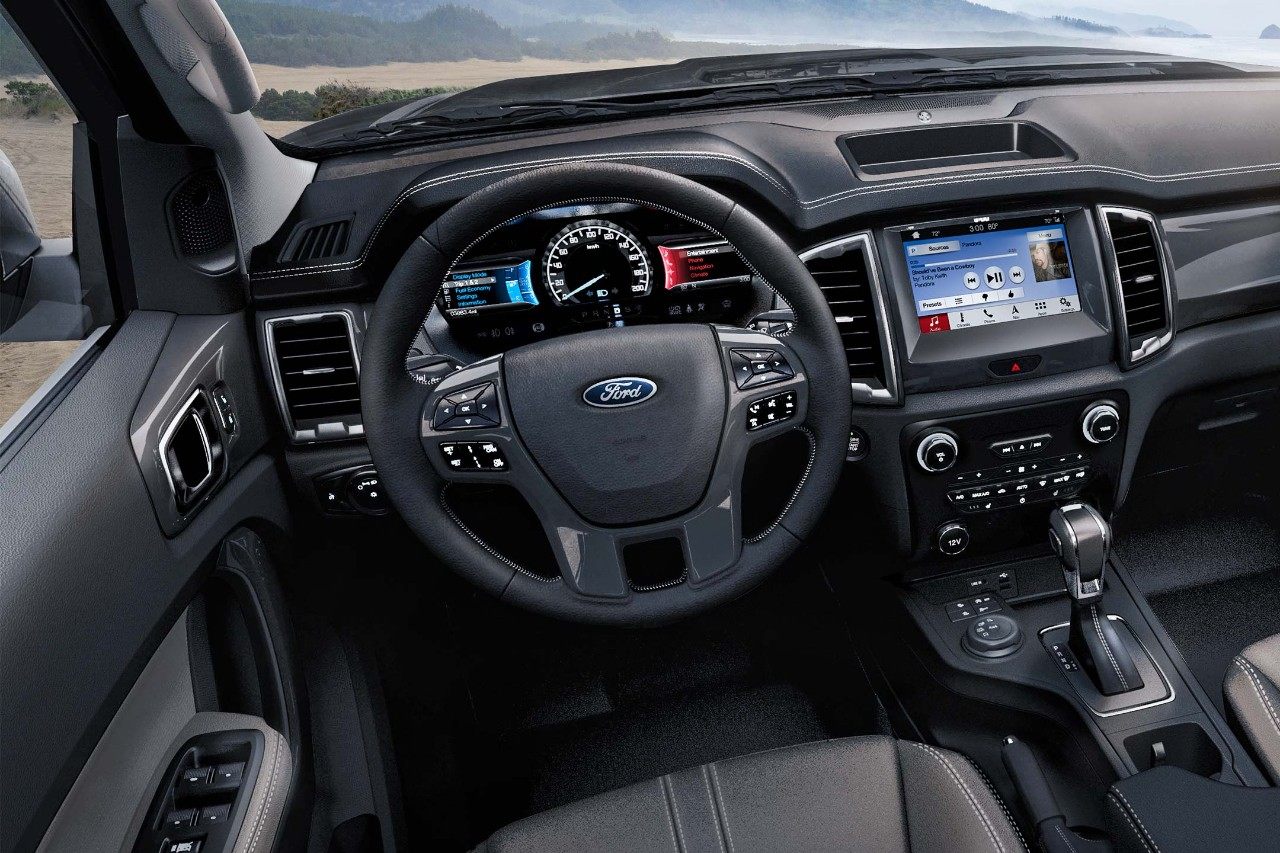 Mechanical
A 4x4 drive system is naturally available in the 2019 Ford Ranger. This traditional drivetrain has been enhanced with several mechanical installations, such as the electronic rear locking differential. The purpose of this advanced differential is to precisely manage the distribution of torque at low, normal and fast speeds. Westland Ford provides information on the Ranger's all-new Terrain Management System that has four distinct settings. A single command activates the Grass/Gravel/Snow Mode that's optimized for rugged landscapes. The Mud Ruts and Sand modes provide excellent stability for off-road drives. An Ogden dealership offers a detailed review of the Ranger's Fx4 package that's designed for adventurous drivers and passengers. Additionally, the Trail Control improves handling on landscapes that are rough, jagged, uneven and unstable. With the push of a button, you can activate this sophisticated technology that optimizes traction on mountains and hills.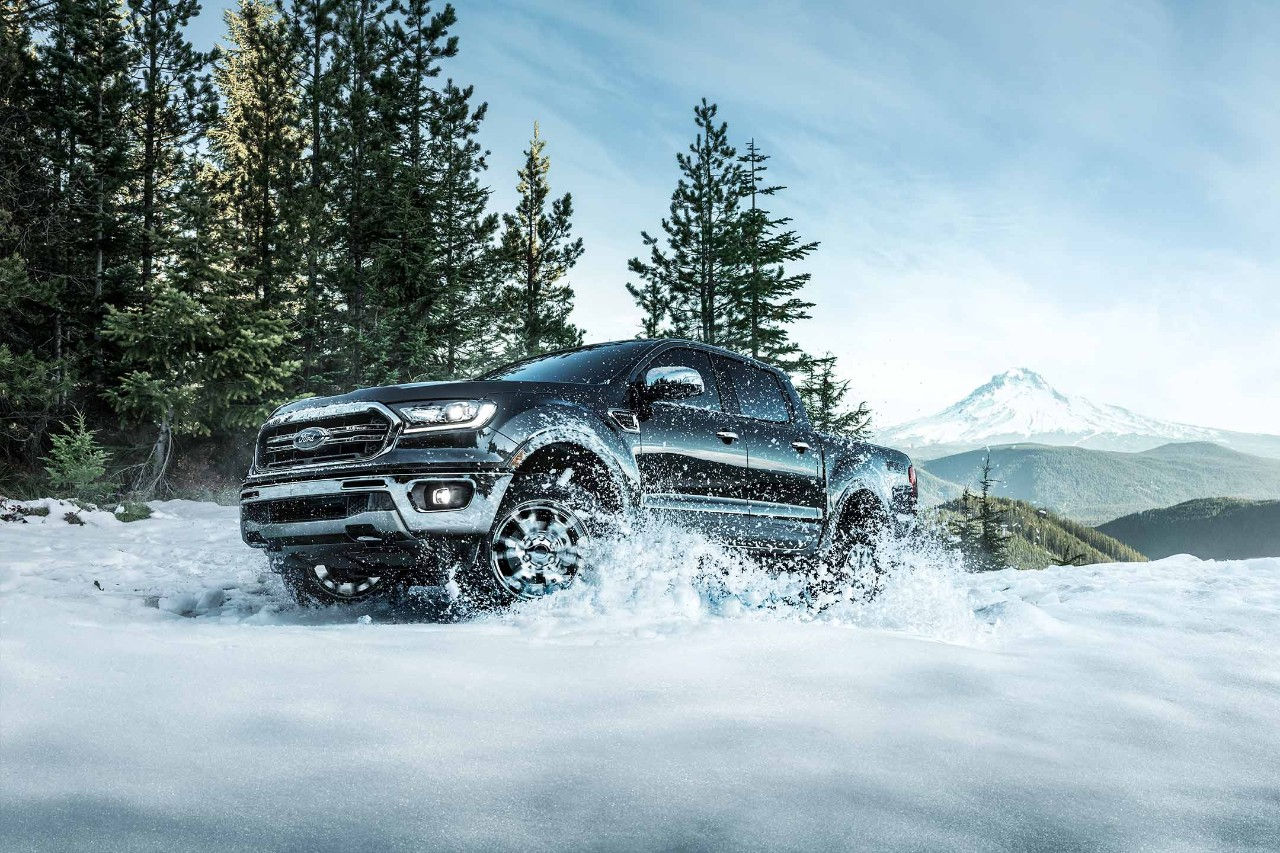 Powertrain
The 2019 Ford Ranger is driven by a 2.3 L engine block that has the patented EcoBoost technology. A small turbocharger gives this four-cylinder engine a tremendous boost at relatively low and normal tachometer levels. Unleaded premium gasoline should be used for this powertrain that offers excellent efficiency and powerful performance. A Ford Ogden dealership will mention that the EcoBoost engine is paired with an automatic transmission system that creates 10 gear sequences. Some of the gear ratios are optimized for towing and other demanding tasks. For example, the transmission automatically shifts into a low or high gear based on the slope of a road or trail. A review of this pickup truck explains the benefits of the Tow/Haul Mode that's seamlessly incorporated into the gearbox. Despite having a compact design, the EcoBoost engine is muscular enough to tow a trailer that weighs more than 7,500 pounds. You can install optional towing packages that provide extra stability, mechanical leverage and utility. The Trailer Sway Control prevents an attached trailer from spinning out of control on a curved or inclined road.
Safety
The Blind Spot Information System in the 2019 Ranger is paired with the all-new Trailer Coverage technology. Serving Ogden Layton Salt Lake City Utah, Westland Ford Ogden offers detailed data on other accident-mitigation technology that's available in this mid-size pickup truck. When the Adaptive Cruise Control is set, the vehicle will maintain a fixed following distance on the highway. Westland Ford can also explain the advantages of the Lane-Keeping System, which issues vibrations in the steering wheel when there's a high risk of a side collision. Perhaps the most advanced safety feature in this truck is the Pre-Collision Assist, which can automatically apply the brakes. The Pedestrian Detection capability is integrated into this accident-avoidance system.
Serving Ogden Layton Salt Lake City Utah, Westland Ford Ogden welcomes customers who are looking to buy a new pickup truck. At this Ford dealership, clients can fully explore the Ranger's lineup that includes the XL, XLT and Lariat trims. Additionally, the Fx4 Off-Road Package is available for the ultimate performance on rough landscapes.
*Article for general informational purposes, for complete details please contact the dealership.